Spadegaming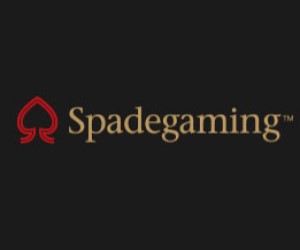 Last Updated on April 12, 2021 by Janine Tan
---
Spadegaming is undeniable the place to play to Asian-themed slot games. Spadegaming makes some of the best games around. Founded in 2007 Spadegaming has been steadily expanding into new markets and growing their library of games. The company was launched with the principle that they are defined by a spirit of innovation. Over the years they have helped innovate the gaming experience by developing games everyone can enjoy.
Combining gambling elements with Asian-themed designs and inspiration. Spadegaming is a perfect blend of Asian culture and themes and fun fast paced slot games. One of the latest games from Spadegaming Fishing God combines gambling fun with fast paced arcade style shooting. In 2021 Spadegaming has their eyes set on expanding to Europe and beyond.
The history of Spadegaming
Spadegaming was originally founded back 2007 and has been rapidly expanding and growing ever since. When they originally launched Spadegaming was solely focused on the Asian market. Creating Asian-themed slot games which have become widely popular across many different Asian countries such as Singapore, Malaysia, Thailand, China, South Korea and more. These games can be currently found in online and land-based casinos across many Asian countries. Over the years the company has expanded its operations to include offices in China, Vietnam, Cambodia and a few more countries around the world.  In 2019 Spadegaming was able to attain a license from the Malta Gaming Authority
Popular in Asia
Spadegaming was launched with the intention of providing great gambling games to the Asian market. Spadegaming games are extremely popular in countries such as Singapore, Indonesia, Malaysia, China, South Korea. Some of their more popular games include Money Mouse, Magical Lamp, Gold Panther, Book of Myth and the all-new Fishing God.
Spadegaming continues to release more slot and casino-based games that continue to captivate Asian gamblers. In Singapore many online and land-based casinos have a huge selection of Spadegaming casino games. In 2021 Spadegaming will be looking to expand into new markets across Europe and bring their uniquely styled games to the masses outside Asia.
Where to find Spadegaming casino games
When they first launched in 2007 Spadegaming was solely focused on the Asian market. However, in recent years Spadegaming has expanded into new markets and partnered with many gaming operators so that more players from around the world can enjoy their games. Partners like Every Matrix, BetConstruct, SkillOnNet, Igaming Group, Vegas Slots Online, Turtle Bet and more. Spadegaming games are also available on all mobile and tablet devices as well as on desktops and laptops.
Spadegaming games can be found at:
[three-cols-first]
and many more
[/three-cols-last]
Most popular casino games
Spadegaming has a wide assortment of games that can be found at land-based and online casinos alike. With such a large selection of games to choose from we decided to select a handful of our favourite games to discuss.
Fishing God
The latest addition to Spadegaming's library is Fishing God. Unlike their usual slot-based games Fishing God is not another Asian-themed slot game. Rather Fishing God plays more like an action shooter you'd find at your local arcade or your favourite home console. In Fishing God, you take control of a powerful gun turret and shoot different fish and other aquatic sea life. Each creature you kill has a different coin value.
Some creatures will be easier to kill and offer a smaller payout while other creatures will take longer to shoot down but will reward you with more coins. There are also powerup you can collect which will change the ammunition type you shoot which can kill the creatures faster. Lastly there are even magical dragons and a few other special creatures which will grant additional bonuses when killing them. Fishing God runs on a timer which can be extended while you play. Once the timer runs out the games ends, and you collect your coins.
Money Mouse
One of Spadegaming's more popular Asian-themed slots games is Money Mouse. The game features a beautiful art style and use colour symbols and Chinese characters to represent the games different symbols. Match up familiar symbols like bowls of rice, dumplings, peaches, peanuts and other common symbols.
Money Mouse uses scatter and wild symbols to help increase your chances to win. The game also has a unique feature called the Prize Disk. Each spin you initiate, the Prize Disk will shift over one slot from right to left. Each slot contains a different prize which can be won with scatter symbols. Money Mouse also has loads of free spins you can earn.
Magical Lamp
Taking a little bit of a break from the usual Asian-themed slot games Magical Lamp is Spadegaming's take on the fantastical story of Aladdin. This slot game has bright colours and a beautiful middle eastern style look and feel. The game uses symbols such as Aladdin, his pet monkey, his pet tiger, Jaffar and of course the famous flying carpet. Besides the regular symbols Magical Lamp also has scatter symbols and a wild symbol in the form of a magical genie. In addition to everything else, Magical Lamp gives you the chance wo twin loads of free spins and has huge bonus multipliers.
Conclusion
Last year was big year for Spadegaming and this year is looking to be another big one for the company. While Spadegaming is continuously focused on the Asian markets in countries like South-Korea and Singapore the company is also looking to expand to Europe in 2021. The addition of the Malta gaming license has helped Spadegaming spread to new markets.
Regardless of their expansion to western countries Spadegaming will continue to focus on making great casino-based games for the Asian market as evidenced by how popular their games are in countries like Singapore.