Evolution Gaming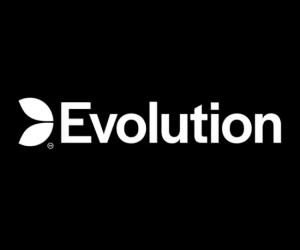 Last Updated on September 6, 2023 by Janine Tan
---
Whether you're familiar with Evolution Gaming or you've never heard of them, there's no denying Evolution Gaming is one of the current industry leaders in online casino in Singapore. Originally launching back in 2006, Evolution Gaming has been making big moves ever since. Founded on the principals and mission of making operators successful while providing an excellent user experience for all gamblers. Their main focus has remained on live casino games while expanding their operations into more regulated markets. Evolution Gaming produces games for online and land-based casinos alike. Last year the company expanded its portfolio with some exciting new acquisitions. The company continues to evolve and grow and 2021 will be no different.
The history of Evolution Gaming
Founded back in 2006 Evolution Gaming has come a long way since then. When they first started their main focus was on the European live dealer platforms. 6 years later they launched their live dealer games for mobile devices. Over the next few years Evolution would grow in size and expand by opening new offices in Riga, Malta, Belgium, Romania and Estonia. In 2017 Evolution Gaming would get listed on the Nordic Stock exchange. That same year the company launched the live game show category with the release of Dream Catcher. The following year Evolution Gaming expands in to the Canadian and United States markets.
In 2019 Evolution Gaming expanded their game show categories with the launch of 2 massive titles. Monopoly and Deal or No Deal live which were based on the popular board game and popular TV show. Finally, last year they had a massive year with the acquisition of NetEnt Casino and Red Tiger games. With the addition of these 2 incredible games studios the future looks real promising for Evolution.
Popular in Asia
While Evolution Gaming initially launched to provide a live casino gaming solution to the European market, over the years they have grown to be quite popular around the world. One of the bigger markets Evolution Gaming operates in is Asia. Countries such as Singapore, Japan, South Korea and others are among the top markets. Games like live Baccarat, live Roulette, live Poker and live Blackjack are some of the most popular games with Asian players. This year Evolution Gaming is planning to launch more games for the Asian market with an emphasis on live casino games and creating a better user experience.
Where to find Evolution casino games
Evolution Gaming is not only popular in Singapore and around the world with players. But they are also very popular with most online casino operators. Some of the biggest names in the industry provide Evolution Gaming games on their sites.
Operators such as:
Not only are Evolution Gaming games found online you can also enjoy their games at some of the biggest land-based casinos around the world such as the Hard Rock hotel and casino.
Most popular live casino games
Evolution Gaming has a large selection of games available which can be played at online and land-based casinos around the world. With a massive selection of games available we've decided to focus only on a handful of games. Below we've put together a few reviews on some of Evolution Gaming's most popular live casino games especially in Asia as well as the rest of the world.
Live Baccarat
Recently Evolution Gaming launched their new and improved live Baccarat game boasting a Macau-like gaming experience for all players. Now players can enjoy a truly authentic land-based casino experience playing Baccarat online. One of the new features to get added to the game include private VIP rooms. Here players can enjoy the high roller experience while gambling from home. In addition, a multi-camera option was added giving players more viewing options and angles. Players can also now enjoy new variations of the game such as lighting Baccarat, Speed Baccarat, dual play Baccarat and a few more versions. With a slew of new features this game just got way more exciting and is bound to get lots of attention.
Live Roulette
Evolution Gaming claims to have the most popular and authentic live dealer experience around and we would be hard pressed to disagree. Players can enjoy a realistic land-based casino experience while playing live Roulette. Enjoy multiple camera angles and views so you can see everything around and get completely immersed in the game. Besides the many features Evolution Gaming's live Roulette games offer a large selection of variations on the game. Versions like live European Roulette, lighting Roulette, immersive Roulette, French Roulette, American Roulette and many more. You will enjoy native speakers in your local language to help better immerse you into the experience.
Live Blackjack
Evolution Gaming prides itself on the being the fastest, slickest and most feature rich filled Blackjack game available today. Experience the joy of live Blackjack from your mobile phone, computer or tablet with the option to switch between platforms seamlessly. Enjoy standard or VIP tables meant to cater to all player types and playing styles. Not sure which version is the best try your luck at regular Blackjack. Or if you're feeling adventurous you can try one of the many different versions including speed Blackjack, infinite Blackjack, free bet Blackjack and more. Players looking to place higher bets can join their exclusive VIP rooms to place higher bets and win larger sums.
Live Poker
There's no denying poker is one of the most popular gambling games being played today. Evolution Gaming has a wide selection of Poker games and variations not found with any other live casino games. In addition, players can also enjoy a slots-style progressive jackpots experience. For those looking to mix it up there are no shortage of Poker variations to choose from. Besides the standard Hold'Em version of Poker players can try their luck with 2 hand casino hold'em, side bet city, ultimate Texas hold'em, three card Poker, Caribbean stud poker and many more.