Pragmatic Play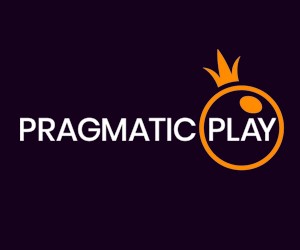 Pragmatic Play is one of today's leading providers of online casino games. Established in 2015 the company has been consistently pounding out the hits and growing their presence online. Their games can presently be found at land-based and online casinos around the world including the United Kingdom, Europe, Canada, Singapore, China, Japan and many more.
This past March Pragmatic Play finalized an arrangement with the Novibet brand that will see them include all their live dealer games across the whole brand. These games will be added to casinos in a wide range of markets including Greece and the United Kingdom. In 2021 the company intends to grow and expand further into Latin America and Asia.
Pragmatic Play's history
Since the organization initially opened their doors in 2015 Pragmatic Play has been centered around delivering a varied portfolio of games which are mobile friendly and fully licensed and regulated. Throughout the years the company has proven their place time and again by winning various honors and awards. In 2017 they received the EGR Nordics award as well as the B2B Awards.
In 2020 Pragmatic Play received various honors including best iGaming provider, Whichbingo's best bingo software as well as the SBC award for best bingo platform. In 2021 Pragmatic Play keeps focusing on refining their platform and making new and action-packed games with a big spotlight on mobile devices and multi-language support.
Why Pragmatic Play is popular across Singapore?
When Pragmatic Play first opened the organization was centered around the UK and European markets. Since then, the company has made a big stride to enter new business sectors and in 2021 it appears they are focusing on the Asian market. Last year the company announced a new and mutually beneficial agreement which will see them collaborating with Mansion Casino's devoted Asian market platform, M88.
Based on the arrangement that was signed Pragmatic Play will build and develop a pristine new live casino studio which will incorporate live dealer games which include, live Baccarat and Roulette tables. The new studios will offer 4K video and high-def music and sounds effects. Players in nations like Singapore, Japan, South Korea and more will appreciate playing their favourites casino games in their preferred language.
Where to find Pragmatic Play games
Since the company was founded, Pragmatic Play has placed the spotlight on offering fully licensed and regulated casino games. With licenses and accreditations in more than 20 different jurisdictions it's safe to say your favourite online or land-based casino already carry Pragmatic Play games. Across the UK, Europe, North America, Latin America, and now Asia. The studio games are all over the place. Chances are if you've been gambling online in the last few years that you've already enjoyed one of their many casino games.
If your curious as to whether your fav casino offers their games simply head over to their games section to find a list of the most popular Pragmatic Play games. What's more is that their games are fully optimized for play on your mobile or tablet devices.
Casinos offering Pragmatic Play games
Pragmatic Play's most popular games
In the six years Pragmatic Play has been around they have been making fun and exciting gambling games. With so many different games to choose from in numerous categories like online bingo, live dealer games, drops and wins, virtual sporting events and a wide choice of slot machines. Below we talk about a few of the company games.
Power of Thor Megaways
Can you control the power of the mighty Thor's hammer Mjölnir in Power of Thor Megaways? This all-new slot from Pragmatic Play includes an all new Megaways game which gives players 117,649 combinations to wins. Line up symbols including the mighty Thor, his fellow dwarven companions and the Valkyrie warriors to win as many coins as you can.
Scoring Thor's hammer will transform all symbols beneath it into wilds while scatter symbols initiate free spins. If luck is on your side and your fortunate enough to spell the word THOR, you'll release a storm of spins and multipliers. These multipliers increment with each tumble that occur.
Pragmatic Play live casino games
Initially when Pragmatic Play released their live dealer casino games it symbolized a gigantic leap forward. The organization presently supplies live dealer games to land-based and online casinos all over the world. Their live dealer games offer a remarkable player experience on laptops, cell phones and tablets.
As of late the Pragmatic Play has started offering support for VR devices too helping to take the fun of live dealer games to an unheard-of level. Enjoy the live dealer experience in 4K video quality, with highly skilled and professional dealers, vivid gameplay and multi-language support. Best of all everything runs on their HTML-5 cutting edge technology.
Conclusion
In just 6 years Pragmatic Play has been able to cement their name as a top-notch casino games provider. The organization has become an industry leader in suppling web and land-based casinos with first rate games for quite a long time.
With a major spotlight on the Asian market in 2021 and a new agreement with Mansion Casino Pragmatic Play is poised to make a major Splash around the world in places like Singapore, Japan and South Korea this year. Games like Floating Dragon Queen and other upcoming titles will be more Asian themed as the company looks to make waves in these new markets. We can't wait to see what the company has in store for us in 2021.