Playtech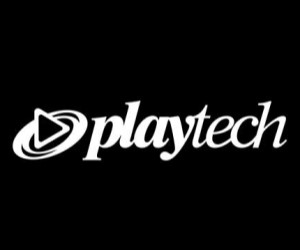 Last Updated on June 25, 2021 by Janine Tan
---
For over almost 20 years Playtech has been one of the world's leading casino games developers around the world. For years the company has been focused on delivering top notch casino games and slot machines in land-based and online casinos in Europe and the UK markets. Playtech has also partnered with many big-name brands to deliver custom branded slot games including partnerships with Marvel, DC and many more.
Recently Playtech signed a deal in the US market which will now allow them to bring their fantastic lineup of games to American gamblers. The new agreement will see Playtech open a new state of the art gaming studio which will house the many live dealer games the company has become famous for in the rest of the world.
History
Originally founded in 1999 in Estonia Playtech has been consistently releasing ground-breaking and innovative casinos games ever since. Today the company is considered to be one of the world's largest suppliers of online gambling software. Playtech is currently being traded on the London Stock Exchange as a premium company. Since the company launched, they have been laser focused on delivering start-of-the-art technology and gambling solutions.
Over the years Playtech has partnered with numerous companies in effort to expand their reach and enter new markets. Playtech has also teamed up with various brands and companies to deliver unique slot games based on popular movies, tv shows, games, comic book characters and more. There's no denying if you've played at an online or land-based casino in the last few years then you probably played a few of their games.
Why Playtech is popular across Asia?
With such a wide selection of games to choose from including slots, casino table games, sports, bingo and so much more it's no wonder Asian gamblers are falling in love with Playtech games. Countries like Singapore, Malaysia, Thailand and China are enjoying Playtech casino games. A few years back Playtech like many other western countries were struggling to break into the Asian markets which were dominated by local gaming companies.
Recently Playtech has partnered with Asia Gaming one of the largest providers of Asian casinos and games. This new partnership will see Playtech integrate their top-of-the-line games with Asia Gamings platform and current base of players. What's more Playtech will be working to deliver unique content in the years to come to further cement their status among Asian gamblers.
Where to find Playtech games?
In the past Playtech games were not so easily available across Asian casino brands across many different countries like Singapore, China, Thailand and more. This was due to the fact many Asian casino games providers and operators did not want western companies to steal a share of their revenues. With the newly signed agreement between Asia Gaming and Playtech the company will now be able to distribute their games across the Asia Gaming network of sites. Now more gamblers in Asian markets will be able to enjoy Playtech's huge selection of games including live dealer games, a huge selection of slots, virtual sports, bingo and much more.
Casinos offering Playtech games
[three-cols-first]
and many more
[/three-cols-last]
Popular games
Playtech has been making games for over 20 years now and has become an industry leader in that time. Originally focusing on slots and online casino platforms today Playtech has increased their repertoire of games and offerings to include so much more. Casino games, live dealer games, slots based on the most popular games, tv shows and movies. With such a huge selection of games its hard to cover them all. Below we cover some of our favourite games.
Green Lantern Slot
Based on the popular Movie of the same name starring Ryan Reynolds Green Lantern Slot is an action-packed slot game with loads of features and stunning graphics. The DC Comics game is another wonderful collaboration with between Playtech and Warner Brothers. Green Lantern has collapsing reels with243 different ways to win. Line up symbols like the Green Lantern, Kilawog, Sinestro, the magic ring and more.
The game also has 3 levels for every bonus game, extra wilds, dynamic multipliers and stacking wilds. In addition to all the great features Green Lantern Slot features a multi-level progressive jackpot. The 4 levels include mini, minor, major and grand. Each level increases the jackpot significantly with grand level being the highest amount.
Virtual Sports Games
In the past few months live sporting events have taken a back seat due to the global pandemic. While live sports were placed on hold gamblers looking to get their sports fix turned to virtual sports. Playtech's virtual sports games provide users truly realistic simulation of the real thing. Players place their bets and many different virtual sports games such as soccer, basketball, tennis and many more. Thanks to the latest technology in 3D graphics virtual sports look as close to the real thing as possible. Players can also get stats on the virtual teams including odds so they can place smarter bets and win more money.
Conclusion
With over 20 years of games and innovations in technology and platforms Playtech is has firmly placed themselves at the top of the mountain.
Initially focusing on slots Playtech now offers a huge selection of games such as:
Casino table games
Live dealer games
Slots based on our favourite movies and tv shows
Virtual sports and a platform to deliver their games which is second to none.
This year Playtech will be focusing on breaking into new markets including Asia with the newly signed contract Asia Gaming. We can't wait to see what they have in store for us next. Stay tuned for more news on Playtech.