AllBet Gaming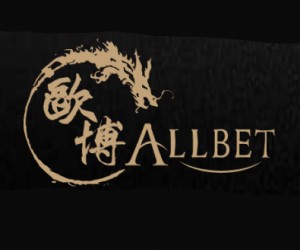 Last Updated on June 5, 2021 by Janine Tan
---
Founded in 2014 Allbet Gaming is one of Asia's premier casino game makers and distributors today. With a huge selection of games and the release of their proprietary HTML 5 platform Allbet Gaming games and platforms can be enjoyed in online and land-based casinos around the world. Initially when the company launched their focus was on building immersive and exciting live dealer games.
Since then, the company has expanded their arsenal of games with the release of Air Fighter. Air Fighter is an action arcade style shooter which combines gambling elements to create something new and exciting. Currently Allbet Gaming is focused on promoting their all-new HTML 5 platform which allows partners and white label owners to integrate Allbet Gaming's wide selection of games into their existing casinos with ease.
Allbet Gaming's history
Allbet was established in 2014. Even though the organization has been around for only a couple of yeas the group is made up of industry veterans with more than 10 years experience making games. The group at Allbet Gaming is enthusiastic about creating incredible gaming experiences. Allbet Gaming insists they have one of the best live Baccarat platforms available today. Over the years Allbet has refined and improved their platform to make it one of the better live Baccarat games around.
Other than the incredible games they make the company has been exceptionally centered around bringing about the best user experience available. This is all made possible due to their unique HTML 5 platform which runs every one of their amazing games.
Why Allbet Gaming is popular across Asia
Since Allbet Gaming originally opened their doors, the company has been centered on the Asian market. Their live dealer games are incredibly famous in places like Japan, China, South Korea, Singapore and many more. In the past few years Asian casinos and game designers have been offering various kinds of wagering games that give players an assortment of ways to bet and win. Games which include new shooting mechanics and feel more like playing an arcade shooter then your typical slot game.
Allbet Gaming makes the popular Air Fighter which runs on their exclusive HTML 5 technology. With such well known games, it's no surprise gamblers in places like Singapore love Allbet Gaming games.
Where to find Allbet Gaming games
Players in Asian countries hoping to enjoy Allbet Gaming games can open a new account on their website and join the Dragon Hall. The Allbet Gaming lobby has more than 400 staff that occupy a space of around 1,500 square meters. The club is split into various areas including the Dragon lobby, multi play corridor and the VIP corridor.
Every lobby incorporates various rooms committed to delivering a diverse list of live dealer games such live Baccarat, live Dragon Tiger which is derived from Baccarat, live Roulette and a couple more games which are incredibly mainstream across Asia. Allbet Gaming can be downloaded and played on your cell phones or any PC. Their special HTML 5 platform guarantees all card sharks will have an incredible experience regardless of what device they play on.
Allbet Gaming's most popular games
Even though Allbet Gaming has been around for around 5 years, they have been able to make some phenomenal live dealer games based on well known table games like Baccarat, Sic-Bo, Win Three Cards and Bull Bull just to name a few of them.
Air Fighter
In a change from the typical choice of live dealer games Allbet Gaming's Air Fighter is an exceptional arcade style shooter and betting based game. In Air Fighter you assume control of the latest war plane as you endeavor to shoot down as many military aircraft and other enemies as you can. Every enemy plane you kill will vary in size and strength.
The bigger and stronger planes will require you to shoot more slugs to take them down while smaller planes take less shots to destroy. Each plane you destroy has a particular coin value which gets added to your bankroll each time a plane is killed. The greater the plane and the harder it is to shoot down the more coins you'll earn.
Allbet To give players some assistance and help Air Fighter has a series of power-ups you can pick up throughout your game. Each power-up will transform your projectiles giving more force or quicker shooting speed for a limited time. These power-ups can help you execute more planes quicker and assist you with grabbing more coins. Air Fighter has a couple of different stages you can play each lasting around 5 minutes each.
When you beat the various levels, you'll arrive at the boss level. Here you'll need to attempt to destroy the tough boss plane which grants an enormous coin payout. When the boss plane explodes you will get the opportunity to choose one of 4 different secret boxes. Each one contains a secret number of coins.
Conclusion
With a solid presence in numerous Asian nations like Singapore, Japan, China, Philippines, South Korea, Malaysia and some more, it's no big surprise why so many Asian players love Allbet Gaming games. 2020 was an extraordinary year for Allbet Gaming as they continue to develop and refine their select live dealer games. In 2021 the company is expanding and growing their live dealer selection of games. Furthermore, they plan to extend and expand their current casino facilities to host new games and offer more rooms. We can hardly wait to see what Allbet Gaming has in store for us next.